This post is sponsored by The Home Depot. See full disclosure below.*
I am so incredibly excited to share some exciting news!
On Thursday, August 21st at 6:30 p.m., I'll be
co-hosting at DIH Workshop with Home Depot!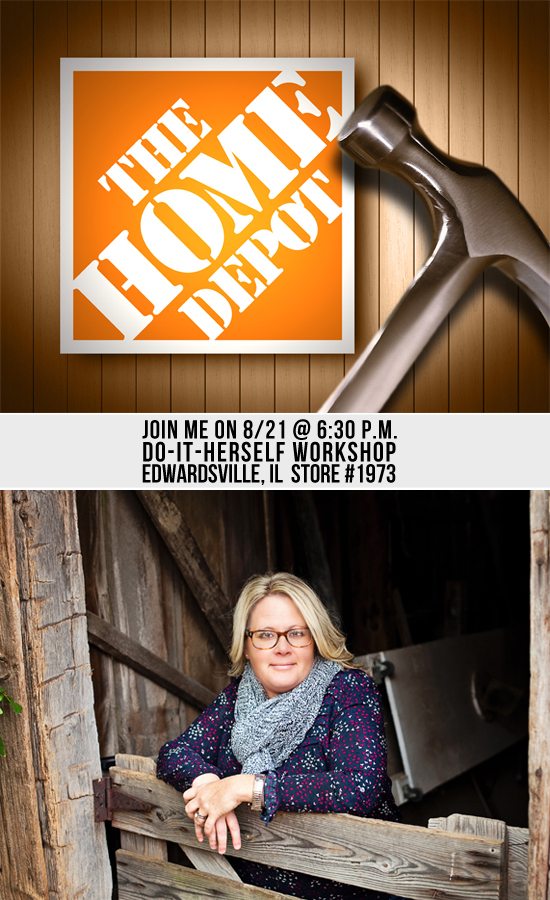 Holla! Exciting, right? Care to to join me?
Home Depot has teamed up with the uber talented Ana White, who has designed another fantastic project for all of us to enjoy! Soooo, clear your calendar and grab your girlfriends on Thursday, August 21st for The Home Depot's DIH Workshop. These workshops are a great opportunity to fine-tune your DIY skills and pick up some tips and advice from the pros for all of your home improvement projects.
Seriously, isn't this Storage Cart amazing? Swoon.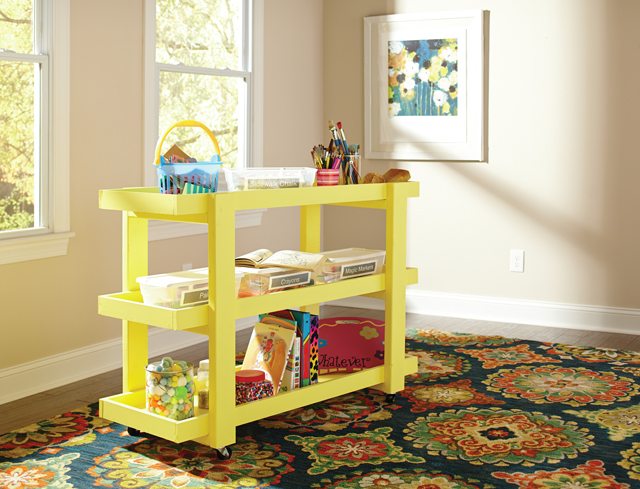 The DIH Workshop: Inspired by Pinterest rolling storage cart is the perfect solution for keeping your home and family organized. Whether for entertaining, sending your kids back to school, hosting an end-of-summer party or styling your dream office, this project can be customized to fit your needs and personal style. It's perfectly versatile and functional!
During the workshop, learn the skills that you need to create this on-trend and functional rolling storage cart, including how to calculate measurements and how to operate power tools. Woot Woot!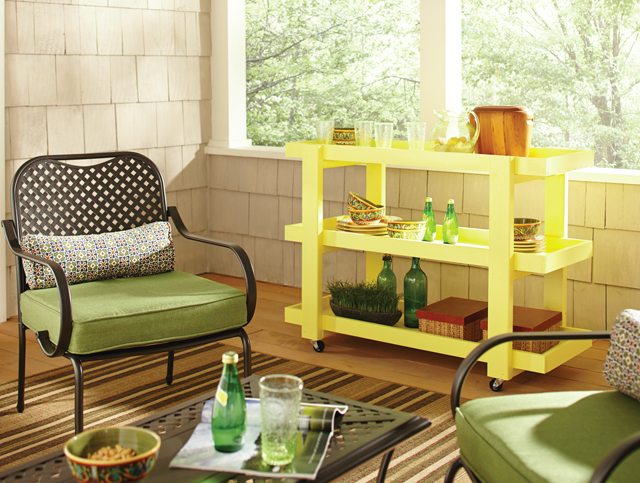 If you're not in the St. Louis area, no worries — you can register to attend the DIY workshop at your local Home Depot. A few of my amazing blog friends will also be hosting the same workshop in their local stores — maybe one near you!
Ana White | Midtown Atlanta
Shanty 2 Chic | San Antonio
All Things Thrifty | Salt Lake City
Classy Clutter | Cleveland
Dukes and Duchesses | Fort Worth
Too Much Time on My Hands | Brighton, CO
Before the workshop, we'll also be hosting a LIVE twitter party on August 14 from 8-9 EST to share information and rally up even more excitement for the DIH workshop. Be sure to join us for tips and tricks — and have your own questions answered! Be sure to use the #DIHWorkshop hashtag and follow Home Depot and Live Laugh Rowe on Twitter.
Did you know that the Do-It-Herself Workshops are held monthly at all The Home Depot store locations? They empower women with the skills and knowledge to take their home improvement project plans from dreams to reality. Want to learn more? Register online today to attend this month's workshop.
The Home Depot wants EVERYONE (including YOU) to have the skills and confidence to be a first class do-it-yourselfer. In-store workshops are a great way to get step-by-step instructions and hands on experience learning to do simple décor and easy home improvements. So, whose going to join me? I sure hope to see you there!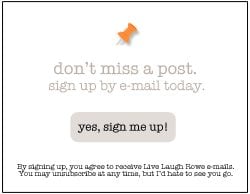 Care to stay in the loop? I'd love to have you!
Catch me snapping + sharing pictures over on Instagram.
Subscribe to Updates | Like on Facebook | Follow on Pinterest

*The Home Depot partner with bloggers such as me for their Twitter Party and DIH Workshop program. As part of this program, I received compensation for my time. They did not tell me what to purchase or what to say about any product mentioned in these posts. The Home Depot believes that consumers and bloggers are to form their own opinions and share them in their own words. The Home Depot's policies align with WOMMA Ethics Code, FTC guidelines and social media engagement recommendations.