Hey-hey-hey! Happy par-tay day… Welcome to inspiration²! I'm tickled silly that you're here.
Can you believe that we're already a whole week into the new year? How are your New Years Resolutions coming along? I rarely set them anymore… I'm more of a week by week, day by day goal setter.
Things have been a wee bit crazy around here as I'm planning for my shoulder surgery next week (gulp). I have a TON to do and little to no motivation to tackle the growing list. Sigh. While I'm glad to have the surgery during first quarter, it's incredibly difficult to tackle all of this work right after a holiday break. Haha! Hmmm, this may or may not be how I've been feeling:
Please tell me I'm not alone — you have sooo much to do that you're not even sure where to start and delay the inevitable yet another day. The good thing (for me) is that I work very well under pressure. Woo-Hoo!
Anywho, thanks for understanding, friends! Without further adieu, let's party!
——–
Alrighty then…
let's get this par-tay started!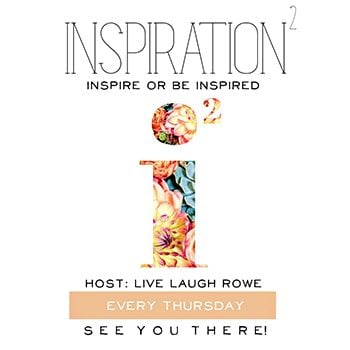 Feel free to link up just about anything {that is appropriate, of course}. Recipes, Tutorials, Inspiration, Crafts, Printables – If you blogged it, feel free to link it! If you didn't… don't!
It's not mandatory, but I would {love} for you to follow my blog.
Please link to your specific post and not your entire blog.
Please don't link a project you've linked up before.
Please only link up to THREE projects.
Please add this party to your linky party list.
Please do NOT link Etsy stores, giveaways, or other link parties! Unfortunately, your entry will be deleted {boo!}
Take a few extra minutes to visit some of the bloggy goodness that has been linked up.
Most importantly: HAVE FUN! Feel free to grab my button from my button page and spread the linky {love}
Party on…


Be sure to visit with me here too:
Facebook | Instagram | Pinterest | Twitter |Google+