Last Sunday, May 2nd — Steve got an e-mail from his mom saying that she and her husband, Kelvin, would be pulling in on Monday night. We were expecting them for a visit the beginning of May, but were anticipating a couple of days notice. However, they happened to be in Nashville and their trip was cut short due to the flooding.
They were evacuated from the Grand Ole' Opry and sat in a high school gymnasium over night. Thankfully, they were able to head out of town first thing in the morning and arrived safely in St. Louis around 8:30 p.m. on Monday evening. They endured quite an adventure — including having to leave their belongings in their hotel room. Can you imagine?
Considering there was a little chaos on my end in preparing for their arrival and they were exhausted, we had a wonderful visit. Of course, Parker stole their heart — he truly is thee cutest dog and can love on just about anybody. And trust me, if he doesn't like what you're saying or doing, he'll let you know.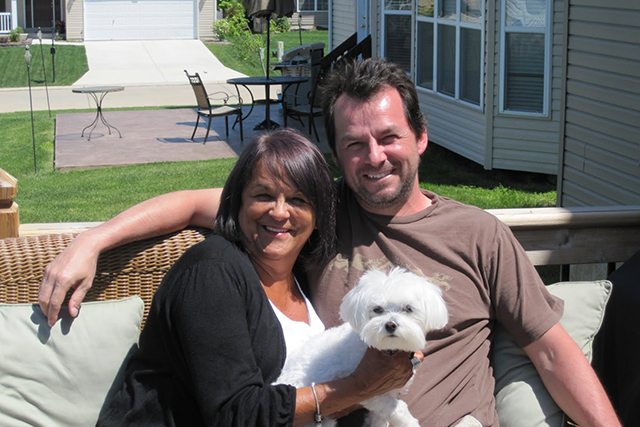 The weather was beautiful, so we enjoyed a great deal of time catching up on the deck. It was soooo nice to have them in for a visit — I know Steve was thrilled to have some family in town for a few days. Unfortunately, all of his family lives in Canada, so visits are far and few between.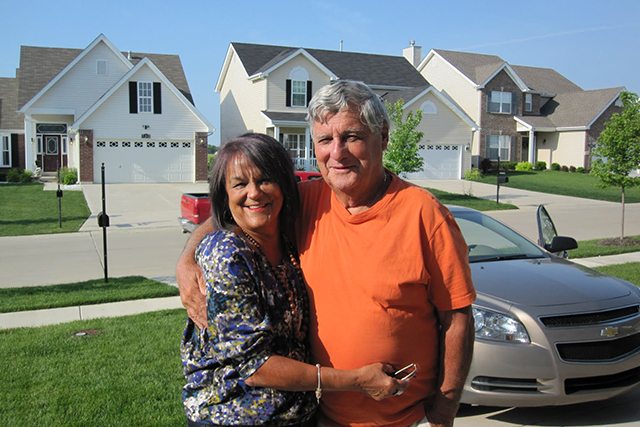 It was a lovely visit and we hope to do it again soon!

Be sure to visit with me here too:
Facebook | Instagram | Pinterest | Twitter |Google+