This all-natural homemade tick repellent is something you can make with minimal supplies and time. However, it will give you some peace of mind and another great use for your essential oils.
Did you know there are different kinds of ticks? When my sister (Kristine) and I were roomies in Springfield, MO — we had a decent size backyard, so her dog was out there a lot. Kristine would find ticks on her on a regular basis. She eventually learned from the vet that they were wood ticks, which are not carriers of lyme disease (and the Frontline she was using would kill them).
At the time, we had no idea there were different kinds of ticks. Nevertheless, ticks skeeve me! However, knowing the difference will allow you to be more educated. Feel free to read more about the Difference Between Deer Ticks and Wood Ticks in this article, if you're interested.
We've had family affected by Lymes Disease, so we tend to lean on the paranoid side of checking for these little boogers.
There are several different essential oils used for tick repellent; however, my mom shared this one with me a couple months ago and I thought I'd give it a try. I decided to make smaller bottles and share them with her and my sister too.
What I love about this recipe is that it's also an all-natural tick repellent for dogs. Sooo, the whole family (including our fur babies) will be covered.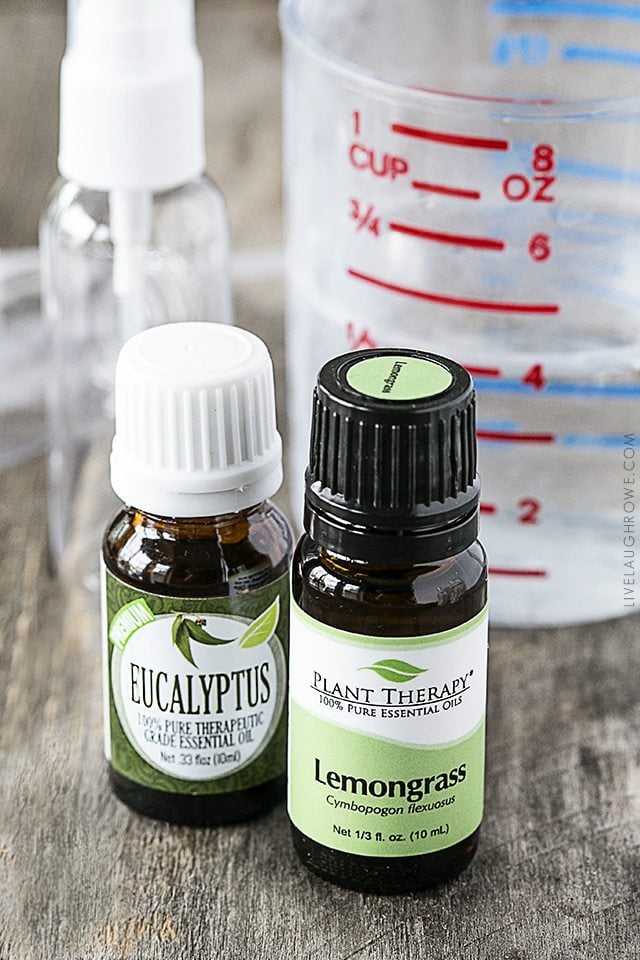 Supplies for Homemade Tick Repellent
Lemongrass Essential Oil
Eucalyptus Essential Oil
Water
Spray Bottle(s)
Measuring Cup
White Sticker Sheet, for labels
Instructions:
1. Measure out 4 oz. of water into measuring cup or or bowl.
2. Add 20 drops of lemongrass oil and 20 drops of eucalyptus oil to water and mix well.
3. Pour into spray bottle(s).
4. Add labels.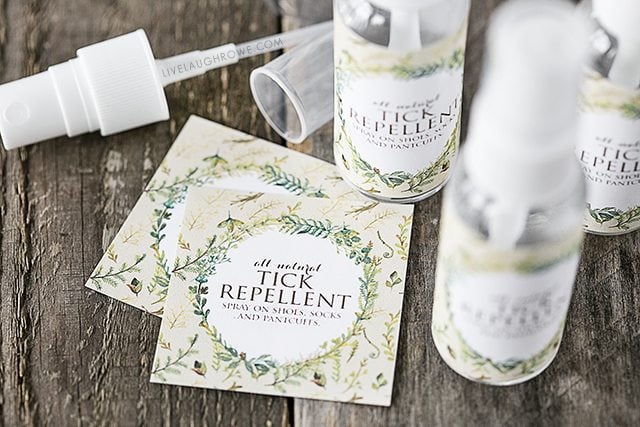 I mixed mine in this 1 cup measuring cup (this one is only used with my essential oils). Using the measuring cup, I poured the natural tick repellent into 3-4 of the 1 oz. spray bottles.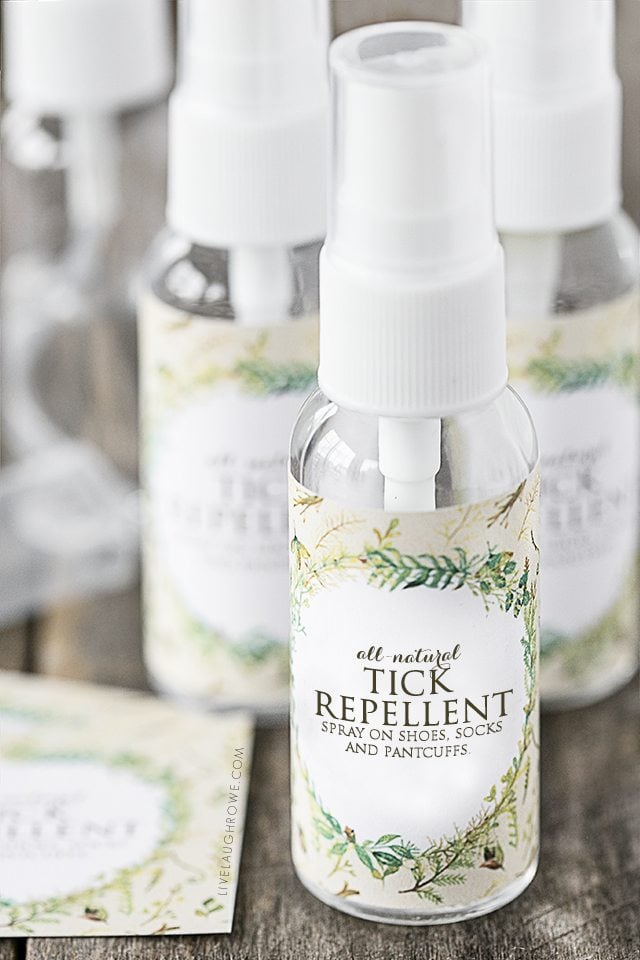 Spray on your shoes, sock and pant cuffs. For my pups, I spray it on my hands then wipe it on their legs and neck.
Don't forget to grab the printable labels too!
*Please Note: All printables and downloads designed by Live Laugh Rowe are for PERSONAL USE ONLY. Please do not alter the file or claim it as your own. This file is not intended for resale, nor are the printed versions of this file.

Be sure to visit with me here too:
Facebook | Instagram | Pinterest | Twitter | Google+