Sweet Easter Gift Boxes that can brighten up any Easter basket! Colorfully painted and a surprise awaits inside.
Sweet and Simple Easter Gift Boxes


I'm sitting here giggling as I'm writing this Easter themed post, knowing I have a St. Patrick's Day post to write for next week too. Gotta love the holidays… they keep us on our toes, that's for sure! However, I am super excited about today's project, because I think these sweet Easter gift boxes are darling!
Below I've included affiliate links for your convenience. (wink)
Supplies for Easter Gift Boxes:
Oval Paper Mache Boxes
Acrylic Paint
Sponge Brushes
Paint Brushes
Crinkle Paper, optional
Easter Candy, optional
These are so super easy to make that there really isn't much to to explain. So, here are the basics!
1. Paint Boxes. Using the sponge brushes, you'll paint your oval boxes (both the bottom and lids). I applied two coats to each of the boxes.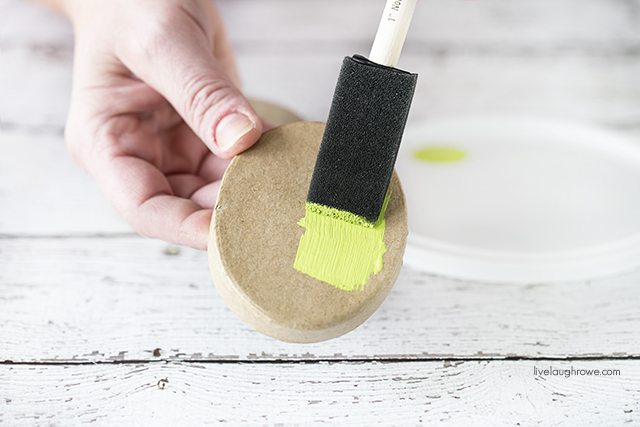 2. Decorate Boxes. Using the paint brushes, add stripes, swirls, polka dots and more! The possibilities are endless and I'm fairly certain that the kiddos would have a blast using their imagination!
3. Fill Boxes (with sweet treats, preferably). Add crinkle paper and candy. Of course, you could use these to gift small toys, jewelry and more!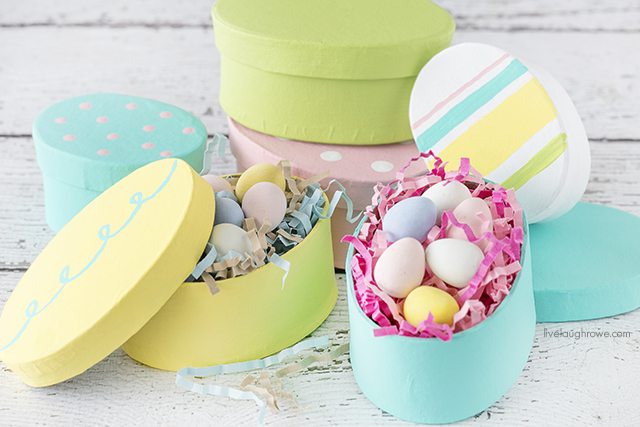 If you prefer the rustic look, don't paint the boxes — and add basic white polka dots or stripes. That would actually be my preference, but I thought I would share a little more color. I kind of wished I had done a few that way to show you. Oh well, you get the idea.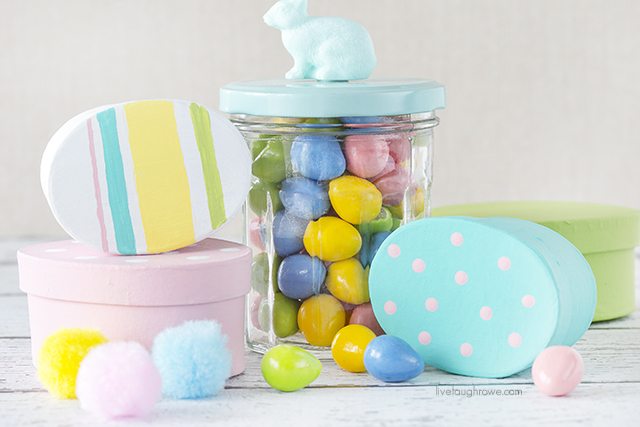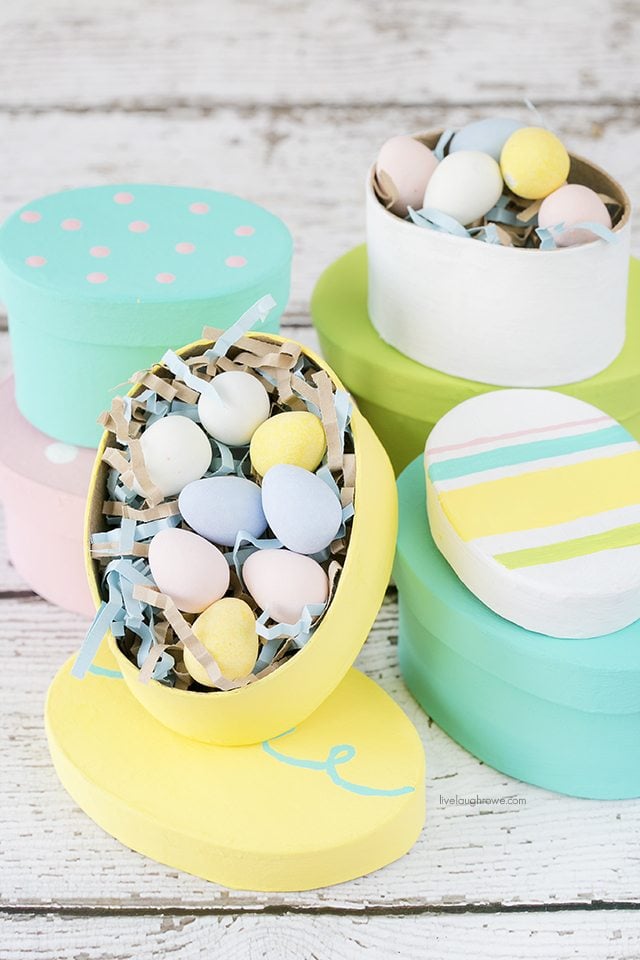 So, what do you think? These would even make a great Easter basket filler! Yay for options.

Be sure to visit with me here too:
Facebook | Instagram | Pinterest | Twitter |Google+
Linking up to Between Naps on the Porch