Easter is creeping up on us — are you ready? Have you completed your Easter crafts? Have you decorated your eggs? It's a super fun time to put your creativity to work with pastel colors, eggs. and bunnies, chicks and anything else Spring. I thought I'd share one last Easter post with you, an Easter egg craft using a sweet pattered tissue paper and paper mache eggs.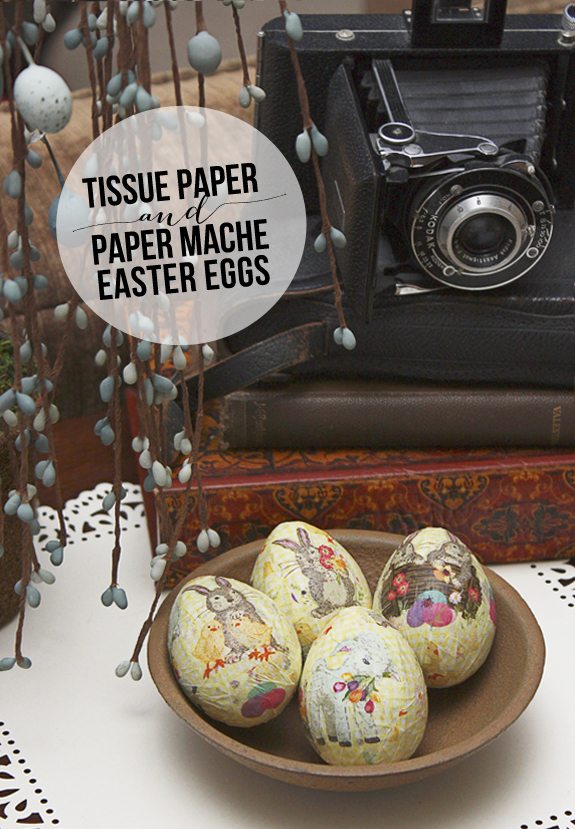 I adore the print on this Springtime Characters tissue paper that I picked up at World Market a few weeks ago. These eggs almost look older, a bit vintage! Eeeks!! Okay, let's get to the fun part of making them.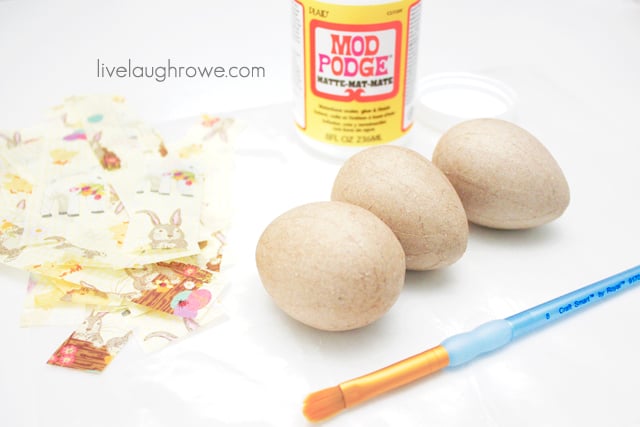 You'll need tissue paper of choice, paper mache eggs, wax paper, mod podge and a paint brush. Start by cutting or ripping strips of tissue paper, approximately 1/2″ wide by 2-3″ long. Of course you can always cut more as needed. Place a piece of wax paper down to avoid the any messes and will keep the egg from sticking to your surface after the mod podge is applied.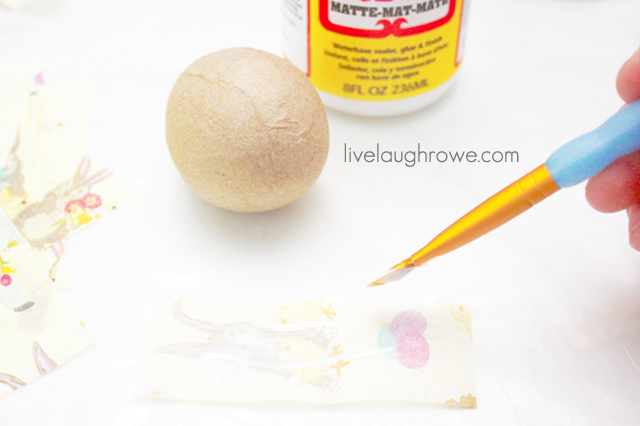 Apply a coat of mod podge to a strip of the tissue paper.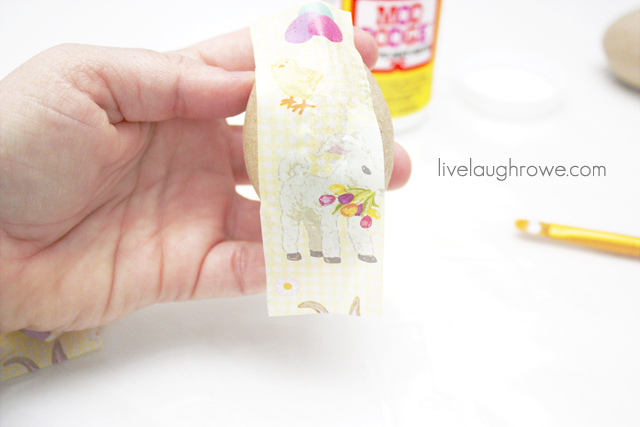 Place on egg.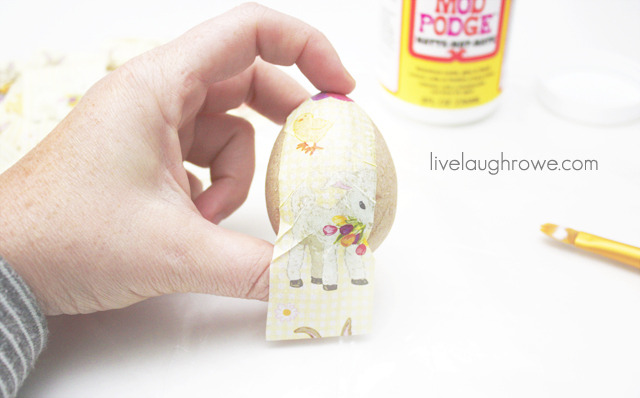 Press down, adhering the tissue paper to the egg. You'll then want to trim the tissue paper if it's too long by cutting or gently tearing off the excess. There will be wrinkles, but that is one of the characteristics I loved about this project. They're not perfect. You'll continue to do this until the egg is completely covered.
Side note: Depending on the tissue paper you chose, you might want to be a little more strategic about your cutting and placement. I was intentional about using the little lamb on some and bunnies on others, but that didn't make this project any more complicated.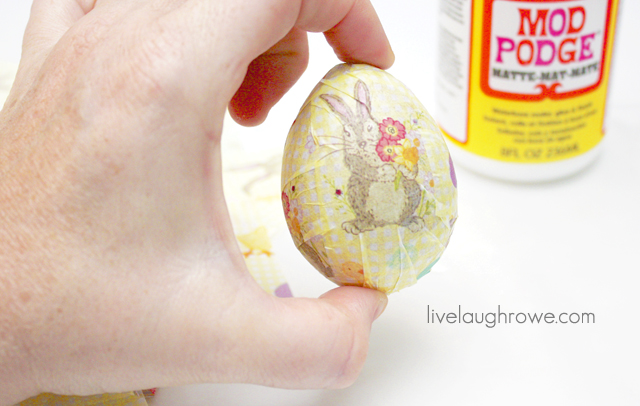 The pictured egg above has one layer of tissue paper. I did two layers, then did another coat of mod podge around the entire egg to seal it up. Once its dry, you're ready to gift or use as a part of your holiday decor. You could even insert a small hole and glue in some hemp so that they could be hung. A lot of fun to be had with these cuties.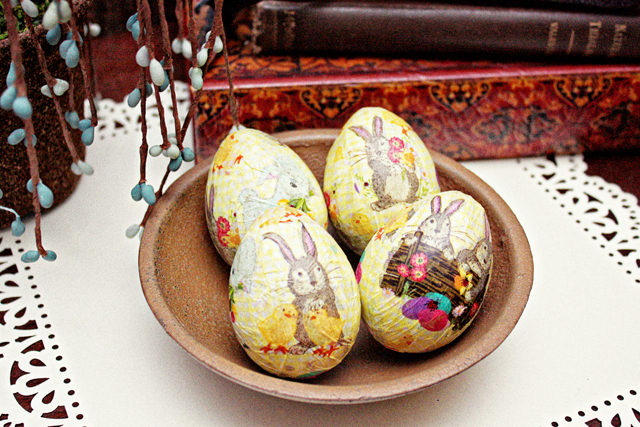 So, what do you think? Sweet and simple! If you can get your hands on this tissue paper at World Market — you should. It's too cute. I may have to add these to my shop next year. Happy Hoppy crafting!! {giggle}
Care to stay in the loop? I'd love to have you!
Catch me snapping + sharing pictures over on Instagram.
Subscribe to Updates | Like on Facebook | Follow on Pinterest
https://betweennapsontheporch