This post brought to you by Duck Brand® Duck Tape. All opinions are 100% mine.
Tis the Season… to Duck® The Halls! Duck® brand duck tape, as we all know, has been fascinating its consumers with DIY products for 20+ years. They continue to amaze us with their innovative ideas aus solutions for our everyday household needs. It's a reputable brand with great products!
They delighted us again this year with the new Holiday line of Duck Tape® — penguins, gingerbread, snowman, peppermint candy stripes and polka dots! It makes you want to say, "ho-ho-ho!"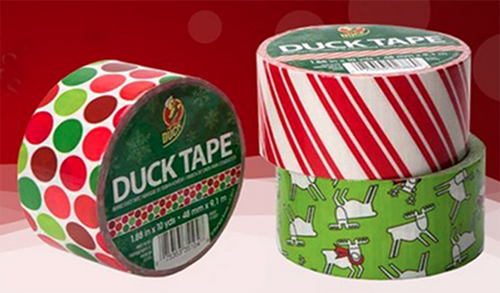 And have you seen all the fabulous projects out there using Duck Tape®? I've even had a few of their videos in my sidebar. The sky is the limit! Projects using the solid or Holiday Duck Tape® might include Christmas decor such as ornaments, garland, boutennieres, cards, wreaths and, well, the list goes on.
With Christmas quickly approaching, why not ship your gifts to friends and family with some of their cute holiday prints too? Take a look at these darling reindeer and snowflake prints. As the owner of an on-line shop, I ship a lot of packages this time of year — how festive would it be to use these tapes to spread a little extra holiday cheer?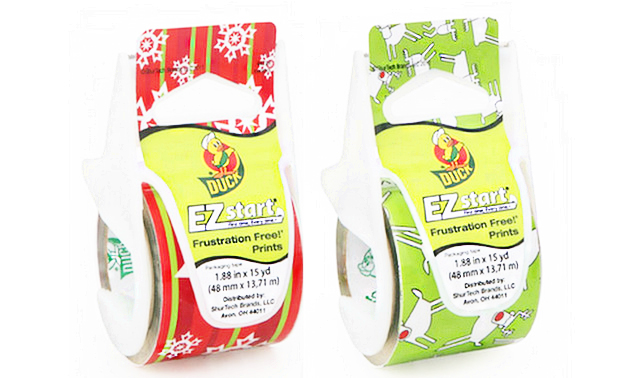 Look at this amazing poinsetta that Duck Tape® put together using their solid tapes?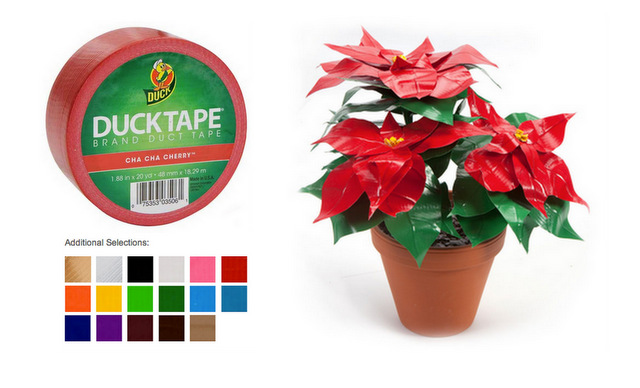 Isn't that absolutely adorable? Who would have thought you could create such a masterpiece with Duck® Brand Duck Tape®? You could even consider making creative gifts such a bouquet of flowers, a wallet, or jewelry! And have you thought about putting a roll in your besties stocking? Brilliant!
The possibilities are endless! What are you waiting for? Let's get crafting and packaging with Duck® Brand. Be sure to like them on Facebook so you can stay up to speed on what new ideas and products they have.

Be sure to visit with me here too:
Facebook | Instagram | Pinterest | Twitter | Google+