I am madly in love with this Christmas Ribbon Display. From the cubbies to the festive ribbons to 'Tis the season. Squeal. It's the most wonderful time of the year…
Be sure to sign up for my email to get new recipes
and creative ideas sent right to your inbox!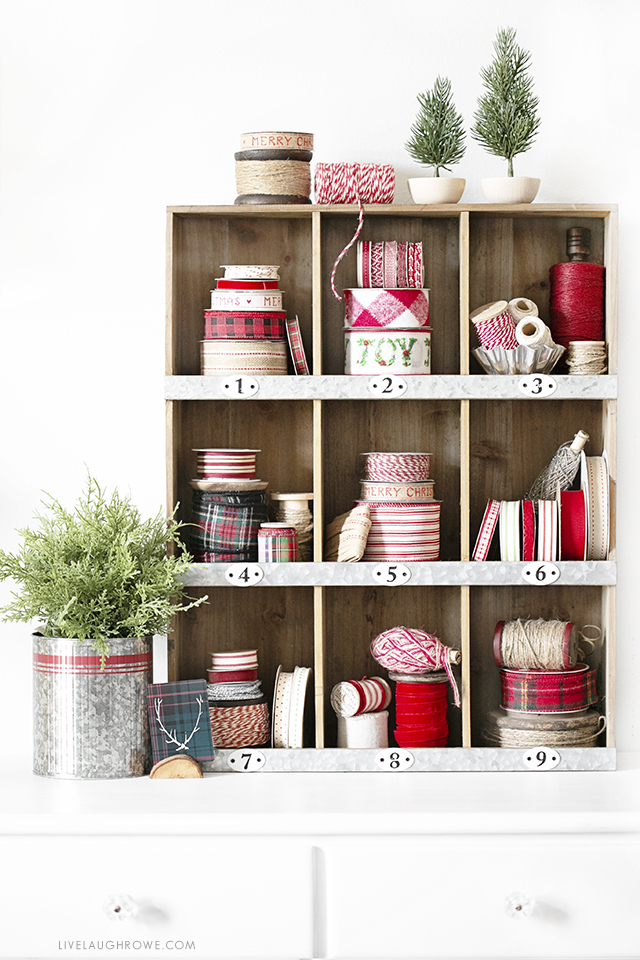 So, my heart went pitter-patter when I saw the festive medicine cabinet Michael shared in his home recently. Inspired to the point that I did a little swap/makeover in a wall cubby I have in my workroom.
I mean, why not add a little holiday cheer to your workroom, right? So, thank you, Michael.
"Christmas isn't a season,
it's a feeling." -Edna Ferber
When I saw his picture on Instagram, it made me think of my bin full of Christmas ribbon… and (another) project was born. Ha.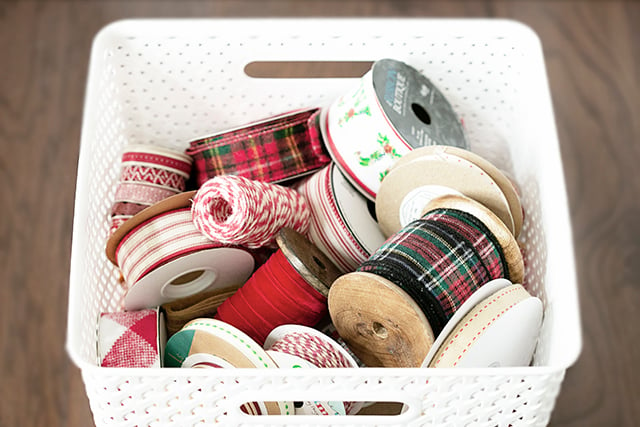 I bought the cubby shelf years ago at Target — and it's made an appearance every now and again. I loved it in my dining room for Christmas when we lived in St. Louis.
Now it sets on a dresser in my workroom holding all kinds of crafty goodness and some things that are near and dear to my heart. However, I hold the holidays near and dear to my heart too, so adding some festive reds, plaids, twine and more seemed more than appropriate.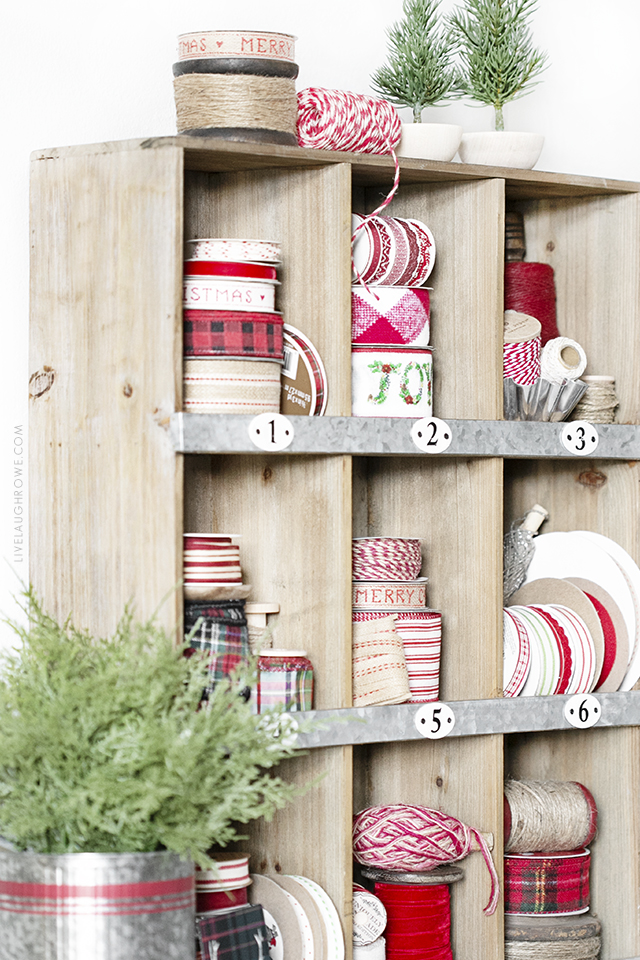 The visuals seem to capture all of the warm and cozy feelings this little Christmas display gives me. Even better is the when and where some of them were bought.
"Christmas magic is silent.
You don't hear it — you feel it.
You know it, you believe it."
Kevin Alan Milne
For example, in cubby number four, the red and ivory striped ribbon was bought in Italy. And the two smaller spools to the right are handmade. Check out the DIY for those Wooden Ribbon Spools.
If you look closely, you might see that I have a weakness for ribbons and twines that are on beautiful wooden spools (thanks TJ Maxx and Cracker Barrel, and Magnolia). And if I was being completely honest, I have a hard time using any of those ribbons and twines — I mean, they're so pretty. The struggle is real.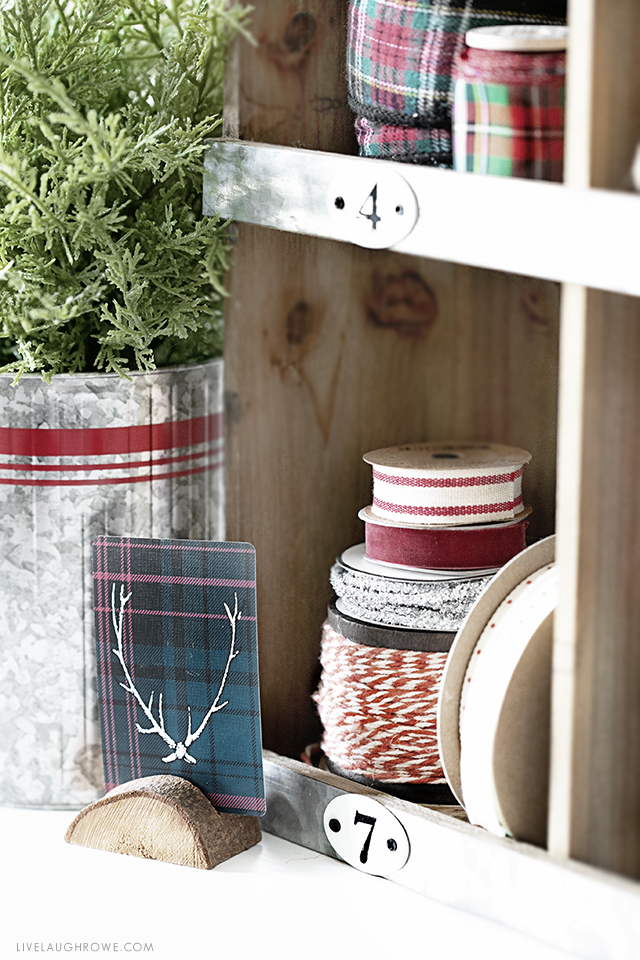 Am I the only one who buys a cute set of playing cards, just so I can display one somewhere in my home? I just can't help myself. I'll send you one of those playing cards if you e-mail me where it's from at kelly (at) livelaughrowe (dot) com. Insert my big cheesy grin.
While today's post isn't a craft or recipe — I hope it inspires you, makes you smile and causes you to pause and reflect on something about this season that brings you great joy — even if it's in the little things like festive ribbon.
Connect with Live Laugh Rowe!
Facebook | Instagram | Pinterest | Twitter
Hugs and Blessings!