While enjoying the fall season, I tend to daydream about Christmas. Yep. I just hate to rush the seasons. But after a little online holiday shopping at Target, I was inspired to make this Christmas Ornaments Printable.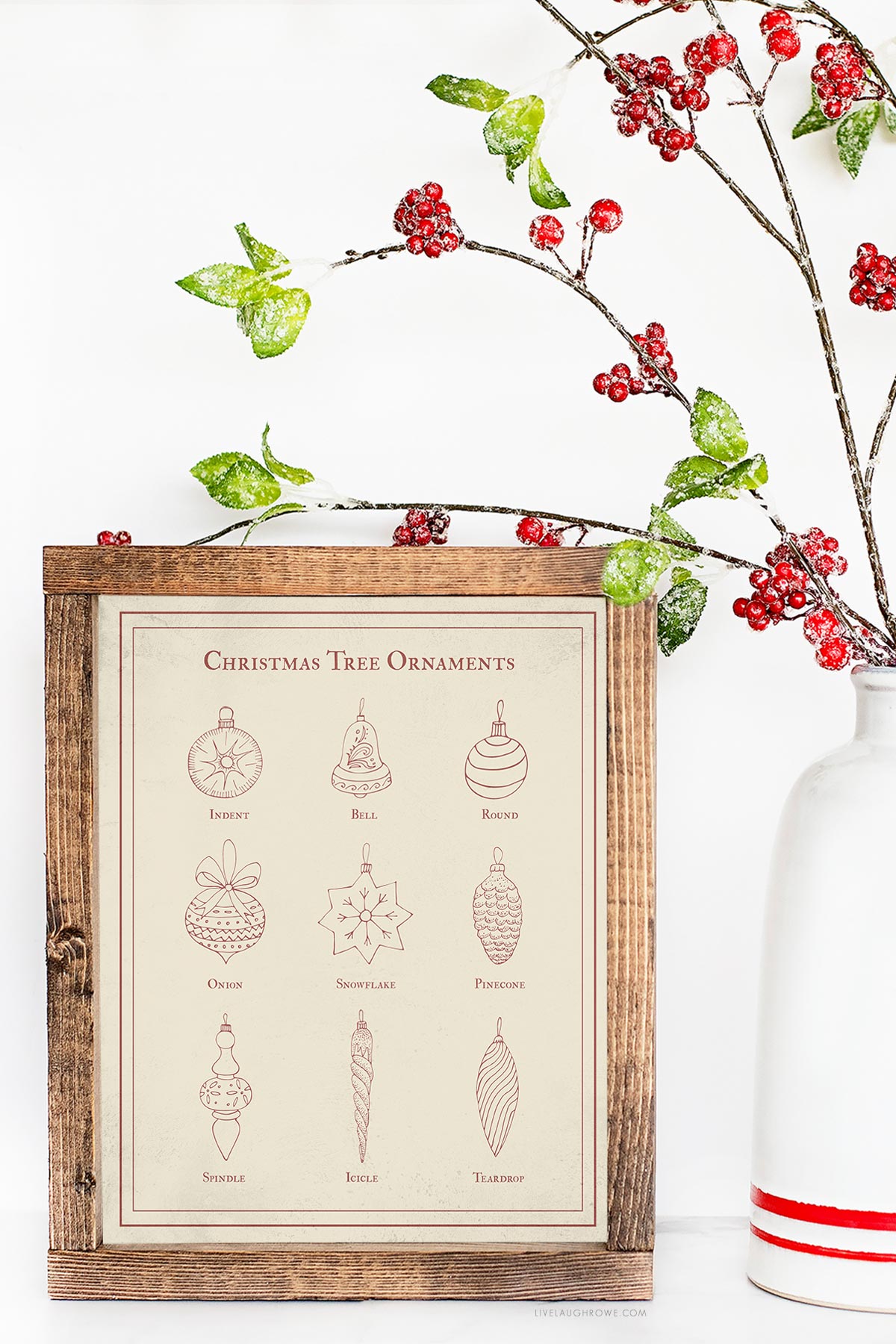 So, tell me, have you started decorating for Christmas? Me? Nope.
Well, technically no. However, since Steve (my husband) was having surgery and won't be able to do any lifting for several weeks, we did put the tree up. It's up… but not decorated. Haha.
Christmas Decor Shopping
In addition to the daydreaming I mentioned earlier, I did buy quite a few pieces from the Hearth & Hand™ product line at Target. Here are a few things I snatched up:
Seeeeeee!! But all those items "spoke" to me (wink-wink) and that's just some of the items from Hearth & Hand. Target sucks me right in, friends. Haha. Can you tell I'm a bit obsessed with the store?
Additional Christmas Printables:
Vintage Inspired Merry Christmas Printable
Printable Christmas Cards
Christmas Word Search
Hangin' with My Gnomies
Holiday Ornaments Printable
To clarify, this printable was actually inspired by this framed ornament print being sold by Hearth & Hand.
So, I did a little hunting for some clip art and decided to create a version of my own — in TWO color options too. Yay for options, right?
I know the basic holiday ornament shapes, but I also know that aI would have to do a little research to ensure I was getting it right. It's all in the details (wink).
Thankfully I stumbled upon a website called Christmas Traditions that sells vintage ornaments. I found what I was looking for and also found myself mesmerized by all the amazing vintage baubles and ornaments.
After everything was said and done — this Christmas Ornaments printable came to life. I hope you enjoy it as much as I do.
It's sized at an 8×10. Print, cut, and display. Easy peasy. And after printing yours, be sure to share with a friend. On the other hand, print a copy at your local copy or office store and gift it to a friend.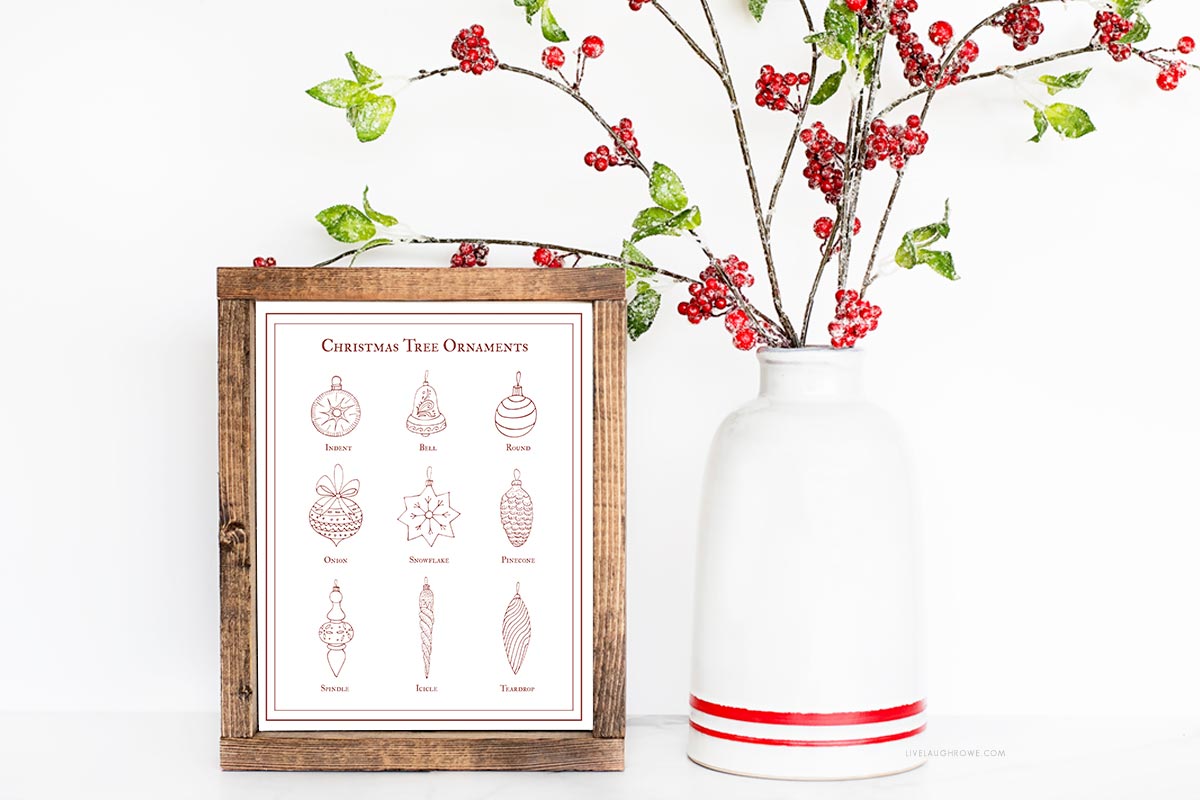 Please Note. Printables and downloads designed by Live Laugh Rowe are for PERSONAL USE ONLY. So, please do not alter the file or claim it as your own. Not intended for resale. Nor are the printed versions of this file.
Ornament Printables:
8×10 White + Red
8×10 Beige + Red