These colorful and sweet DIY Burlap Easter Bags are perfect for gifting candy or small toys!
There's nothing like a last minute Easter DIY, right? How many times have you been to your local craft store and seen super cute burlap or muslin bags that you just love-love-loved, but didn't want to necessarily pay the moolah? Can you see me flailing my hand through the air? Ha! That's me 99% of the time, the first words out of my mouth, "I could make that."
As you may or may not know… I love me some burlap bags and I've officially been trying to make them for each of the holidays. I've tackled Halloween and Christmas so far, and I thought it was time for a little pastel, Easter action!
Supplies for Burlap Easter Bags:
Pink Burlap
Yellow Burlap
Sewing Machine
Embellishments of Choice
Scissors
Glue Gun, optional
White Acrylic Paint
Paint Daubers
Step One: Cut your burlap to the appropriate size. I cut mine into sheets of 8-1/2″ x 5-1/2″.
Step Two: Sew the burlap bags together, following this tutorial.
Step Three: Embellish. I found these super cute Martha Stewart Button Flowers to use on some, and used my Sizzix to make some felt flowers. And last, but not least, I did the same polka dot technique that I did on my Halloween Treat Bags.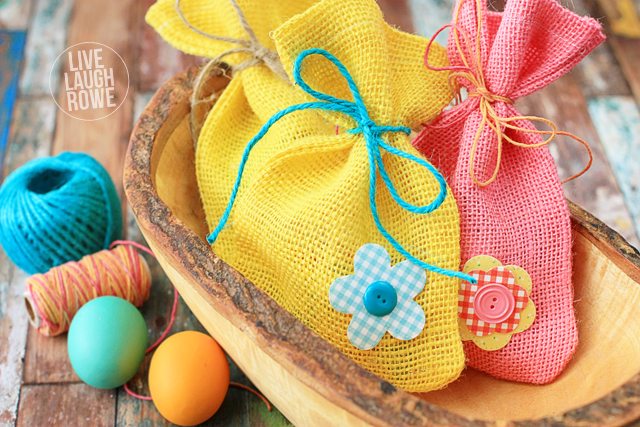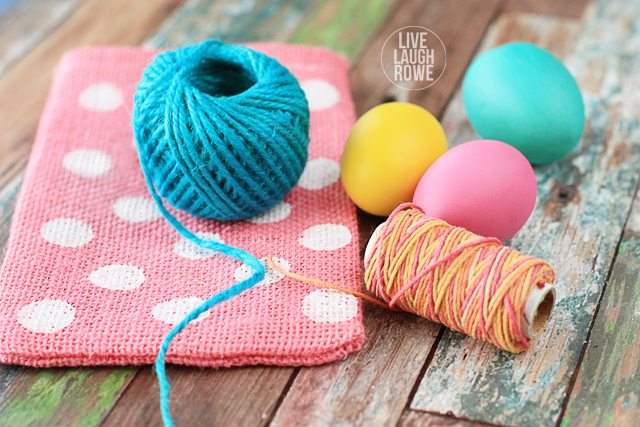 Fill these sweet bags with candy or small toys for gifting! Since it's burlap, be sure the candy is wrapped and if it's not, use resealable poly bags (see below).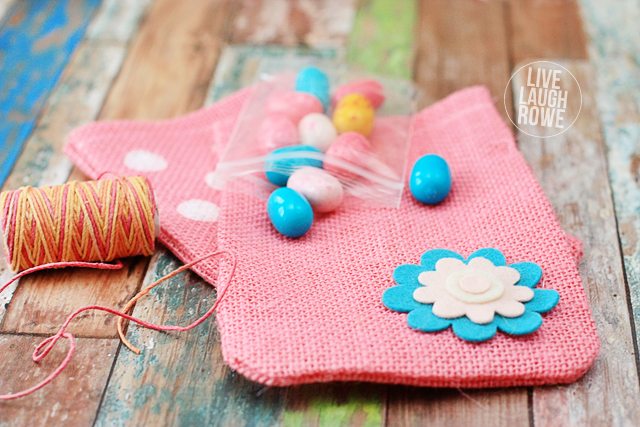 Happy Creating, sweet friends!
Care to stay in the loop? I'd love to have you!
Catch me snapping + sharing pictures over on Instagram.
Subscribe to Updates | Like on Facebook | Follow on Pinterest
https://betweennapsontheporch