Michael Buble is not only a talented artist — who also has a fantastic sense of humor — but he is also one of my favorite artists. His music seems to make lift my spirits. Well, I was fortunate enough to attend his recent Crazy Love concert here in St. Louis. The concert was FABULOSO. He had us laughing, singing, dancing and ,well, having ourselves a good time. His opening act Naturally7 were also incredible! Anywho, here are few pics of the evening. Enjoy and get yourself to his concert. You won't regret it!
This first picture was taken prior to the show and you had to give Nordstrom permission to use it (blah, blah, blah); however, we had NO IDEA that they were going to loop some of the pictures on the big screen prior to the concert (after the opening act, before Michael started). Soooo, there we were, Kristine and I on the big screen — I honestly thought Kristine was going to hyperventilate. LOL. We had such a blast!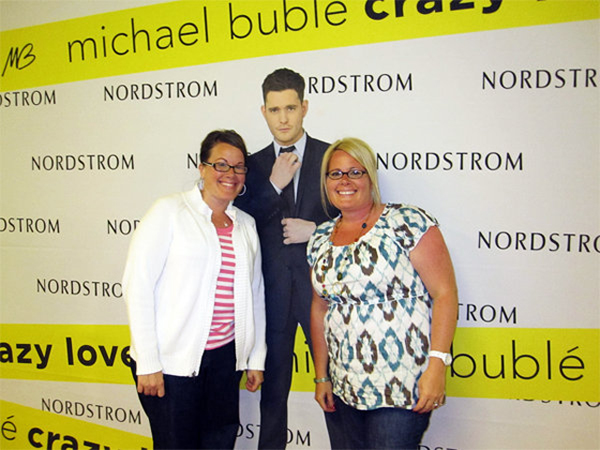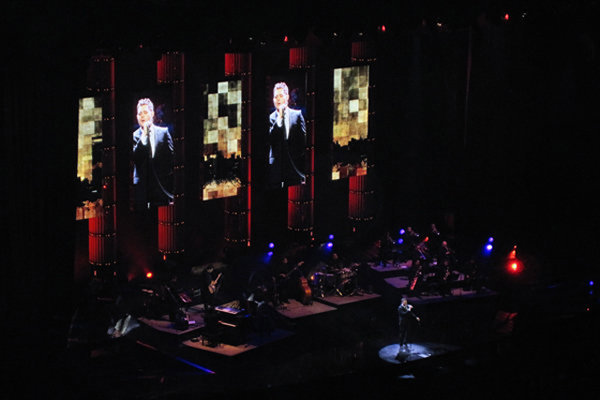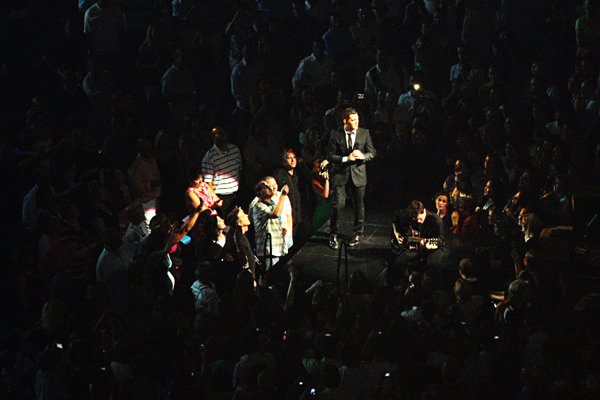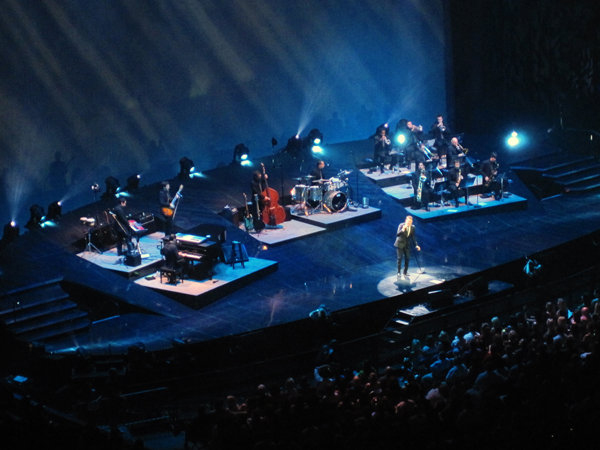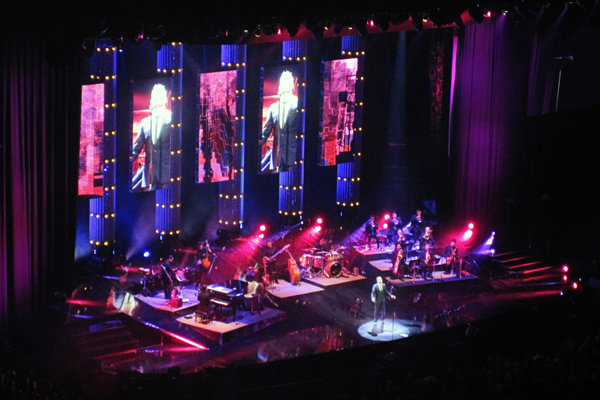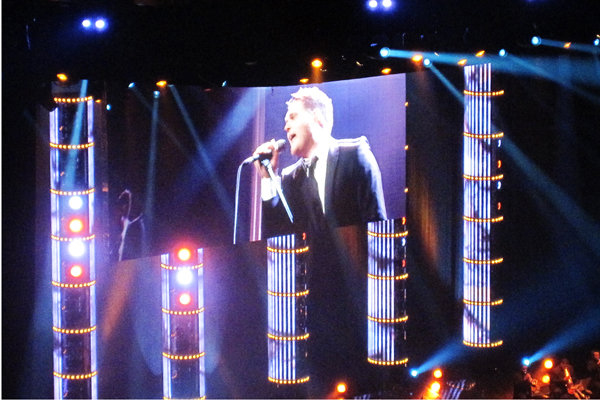 Here is to great music and spending some fun quality time with my sister!
Are you a Michael Buble fan? It truly is music that makes me smile.
Subscribe to Updates | Like on Facebook | Follow on Pinterest