Happy Wednesday and What I Wore Wednesday!
We've made it half way through the week! Woot.
How has your week been? Did it start with a long weekend? On Sunday night I found out the hubs was off on Monday for Martin Luther King Jr. YAY! I was pleasantly surprised, even if I did have to do a little work myself. It's always nice having him home. So, my week started off pretty fabulous — along with some super cold temperatures.

My sister is a wee-bit addicted to shopping. I can't justify buying a ton of new clothes when I work from home in my yoga pants or sweats 80% of the time. Soooo, whenever I head out to do any shopping with my sister I can expect to do a little damage to the wallet. This outfit was purchased on a 'quick' trip to JcPenney. Ha ha! As you can see, I'm not afraid of color and the two seemed to pair quite well. The fact that the shoes matched so perfectly was a bonus, being that they were purchased months ago (over the summer).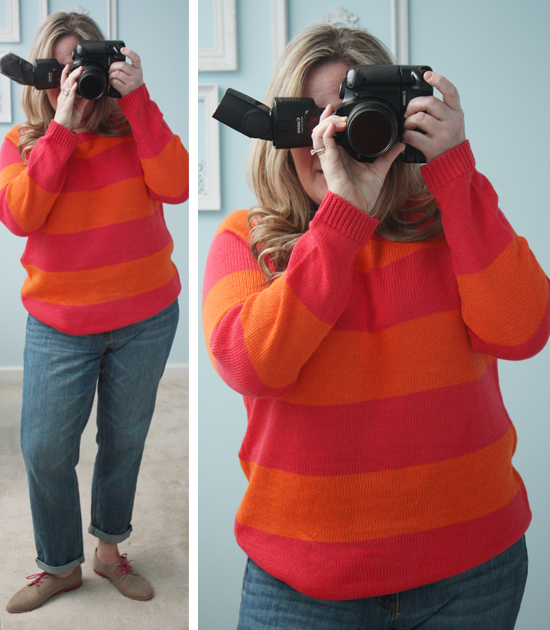 Sweater: JCPenney
Boyfriend Cut Jeans: JCPenney
Shoes: Target
Stay fabulous, friends!

SSt.
I'll be linking up over at WIWW with The Pleated Poppy.
Subscribe to Updates | Like on Facebook | Follow on Pinterest