Hopefully you're now familiar with Royal Design Studio.
Last week, I showed off my upcycled Peacock Stenciled Curtains.
I think they turned out pretty fabulous!
It's amazing what a stencil and some paint can do.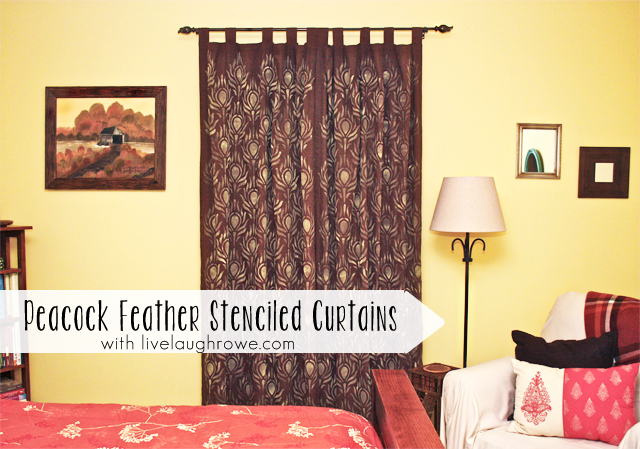 Now it's your turn… let's get those wheels turning.
What are your New Year's Resolutions?
How about adding a stencil project that list?
Oh the possibilities!
Stencil a room, a wall, furniture, floors
or a make a one of a kind masterpiece!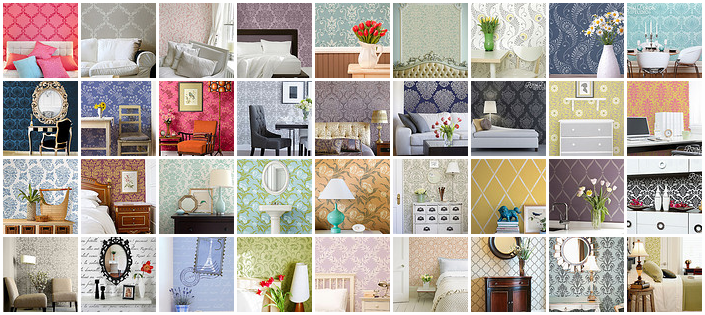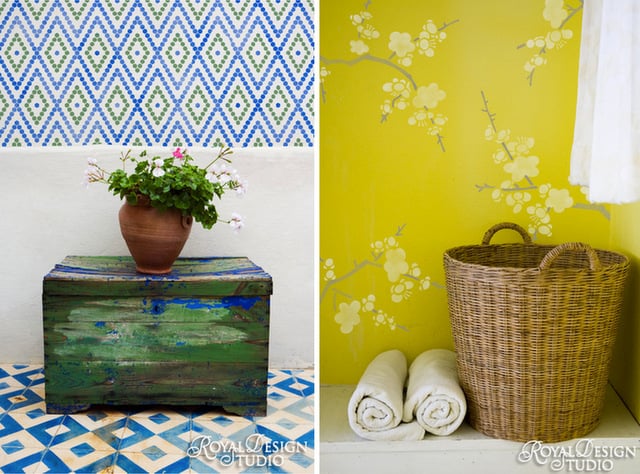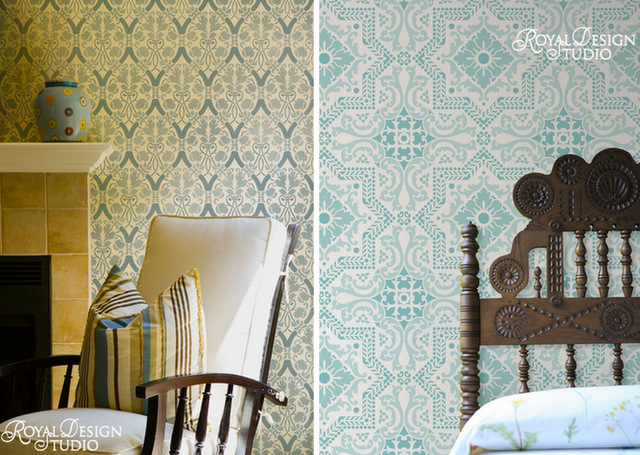 Sometimes pictures say a thousand words,
as the interpretation is truly in the eyes of the beholder.
With that being said — GOOD LUCK!
Subscribe to Updates | Like on Facebook | Follow on Pinterest


This giveaway is sponsored by Royal Design Studio.