Happy What I Wore Wednesday!
How is your week going? I have to be honest in saying that while taking some time off from the blog for the holidays was just what the doctor ordered, it put me into major 'catch up mode.' I feel sooo behind. I like to have everything scheduled a week out, and I'm working VERY hard to get back to that but I feel like some things are spiraling a little out of control. LOL. Such is life, right?

The hubs and I have had the darndest time getting ourselves out of bed and to church the past few weeks. Not. Good. With the New Year, we agreed to work on this. Guess what? We were in church this past Sunday. YAY or us. Our pastor challenged us on prayer and this statement was powerful –> "Tragedy: Prayers that go unanswered because they're never asked!" Love it!
Anywho, here is what I wore to church. While this sweater seems a little raggedy, it's become one of my faves — super warm and cozy! I love how it kinda drapes too (putting all of the Project Runway I watch into good use by dropping that word "drapes" lol).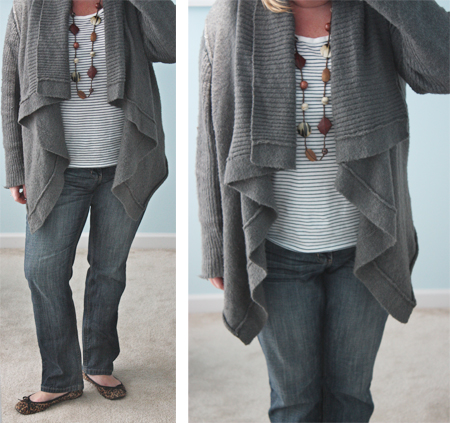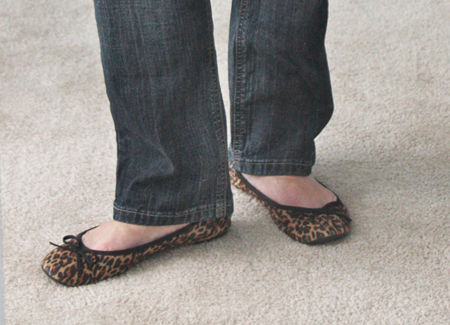 Sweater: JcPenney
Striped T-shirt: Walmart
Necklace: Beauty Brands
Jean: Hand me down
Shoes: Payless
Stay warm and fabulous, fashionistas!
I'll be linking up over at WIWW with The Pleated Poppy.
Subscribe to Updates | Like on Facebook | Follow on Pinterest