I always love having Katie from The Casual Craftlete with us. She's so stinking talented! Today Katie is sharing a great upcycle — check out this Vintage Cheese Grater Organizer!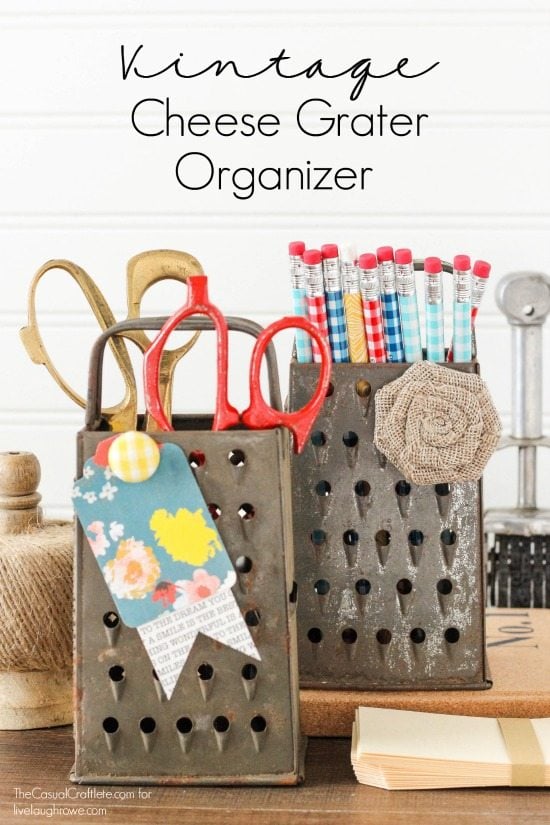 Hello Live Laugh Rowe readers! I just love sharing here once month because y'all are so great! Today I am sharing a how-to with this Vintage Cheese Grater Organizers. This is an easy way to turn a metal cheese grater into a magnetic memo board and storage for office and/or craft supplies.
I just love all things vintage. I believe I have an old soul and aged pieces really speak to my heart. Recently I have been going to a local auction hall with my parents on Thursday evenings. I know this may not sound exciting to some, but this is something that I look forward to every week. Auctions are great because you can usually find some amazing pieces super cheap. I mean, a lot cheaper than antique stores. Some of the items I'm always on the look out for are dishes, linens, office supplies and kitchen gadgets. So, when these cheese graters came up for auction, I snatched them right up.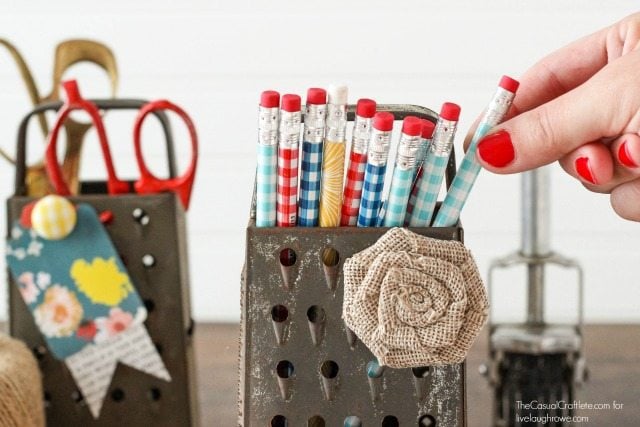 I brought the cheese graters home with me and just left them on my dining room table. I have been pondering on how I could use them and they were a constant reminder every time I walked by. I know I wanted the vintage graters to be displayed and not just thrown in a cabinet. So, when I made a Target run and found these amazingly awesome gingham pencils in the Dollar Spot, the
light bulb went off. I can use the graters for organizing my office supplies.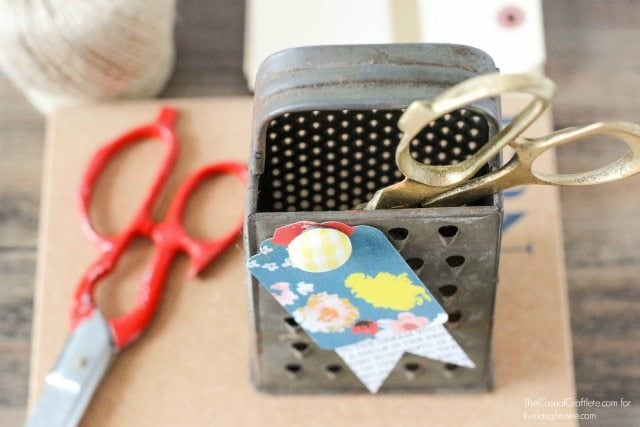 This vintage box cheese grater organizer is perfect for tall office supplies like scissors, pencils and pens. You can also use the grater to organize paint brushes, sewing tools and more. Since the grater is made of metal, I thought I would make some button magnets and use the grater as a memo board too. You can display pictures, tags, quotes and more.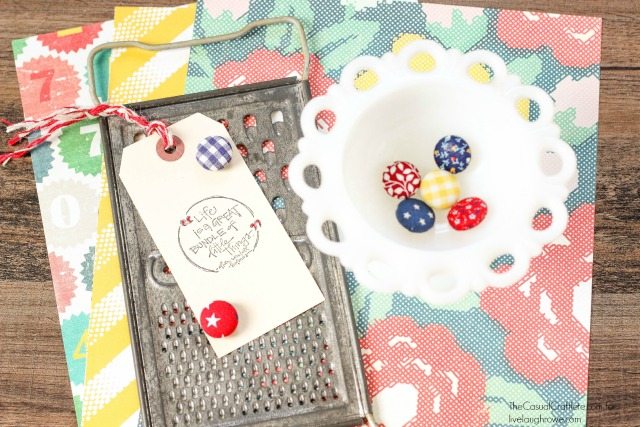 To make the button magnets, I simply made a few fabric covered buttons using a button maker from my local craft store. I removed the metal loop on the back of the buttons and glued heavy duty magnets to the back using E6000 industrial strength adhesive. To see how exactly the buttons are made, you might want to check out my fabric button earrings tutorial. I used the button to hang a handmade tag that my dear friend Kelly made me on a flat hand grater. I plan on hanging this grater on my office wall.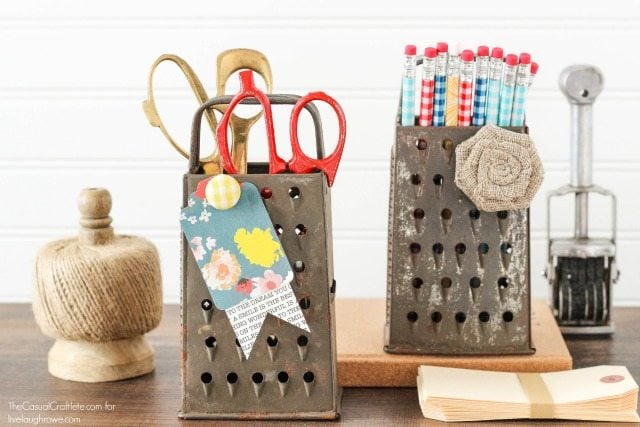 Thank you for letting me share my Vintage Cheese Grater Organizer with you! I hope I have inspired you to head out to an auction and update your office/craft room with a little vintage love.
Looking for more organization tips?
Check out this easy idea for storing loose ribbon scraps…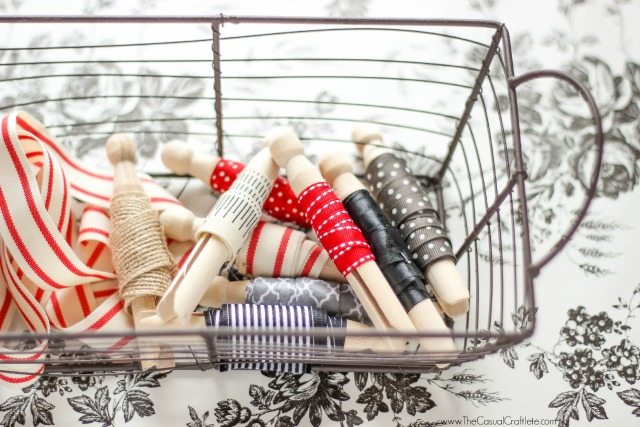 Organization: Ribbon Clothespins
You can also find me hanging out here:
Facebook | Pinterest | Twitter | Google + | Instagram
https://betweennapsontheporch.net/