Here we are in the eighth day of the 10 Days of Merry series and I couldn't be more excited about these DIY Christmas Gift Tags. Oh how I love this time of the year.
DIY Christmas Gift Tags


The cold winter days are so invigorating, cozying up in front of the fireplace with my laptop (to blog, of course) and getting to put my creative juices into full gear. What's not to love about all the festivities that come with the month of December?
The other day I gathered up a few crafting supplies and create some handmade gift tags. I was tickled silly how they turned out and decided that I had to share with you! This post doesn't necessarily have a tutorial, but provides inspiration via photographs.
I created three different tags in about 15 minutes (or less). I gathered my supplies in my wooden compartment box and set out to create.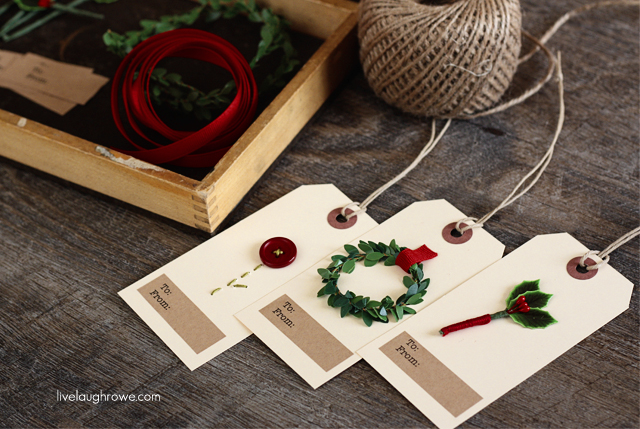 Alrighty, let's grab a few supplies and get this party started! You might want to grab a few girlfriends to join you too (wink-wink).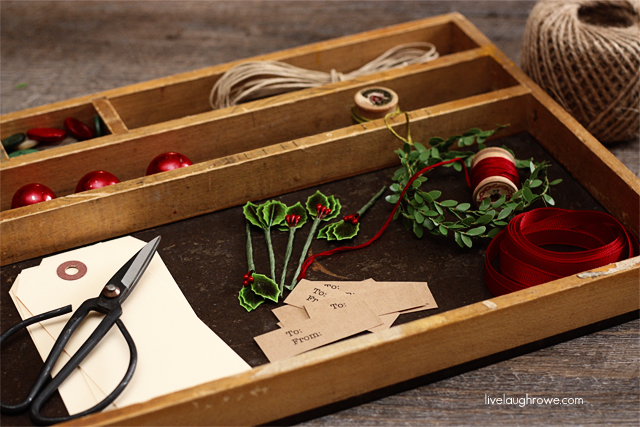 On a side note, isn't that wooden box fantastic? This was an awesome score from my neighbors garage sale — it was in a "free" box. I was giddy with excitement.
Supplies used for DIY Christmas Gift Tags:
Baby Leaf Boxwood Garland
Holly Leaves with Berries
Buttons
Embroidery Floss and Needle
Manila Shipping Tags
To/From Sticker Labels, similar
Hemp Twine or Twine
Scissors
Ribbon
Glue Gun
One: Wreath Tag
Create a miniature wreath with the bay leaf boxwood garland. Attach wreath to the tag with ribbon using your glue gun.
Two: Button Flower Tag
On one (pictured far left) I simply stitched a button to the tag with embroidery floss then continued to stitch the stem and leaf. It's perfectly simple, yet classic!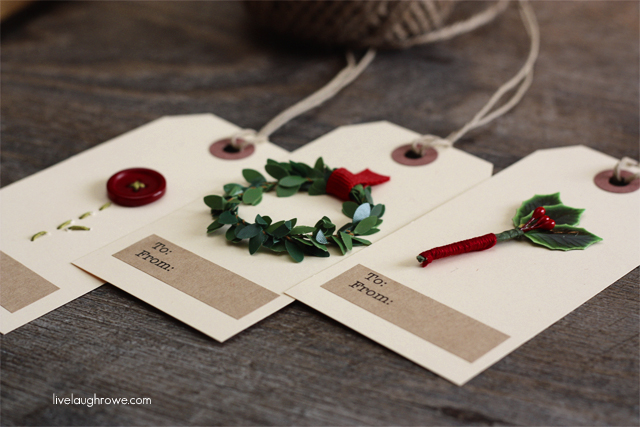 Three: Holly Leaf Tag
Here I wrapped the stem of my holly leaves with embroidery floss and put a small dot of glue to assemble onto the tag. The To/From sticker tag and hemp twine string were the final touches.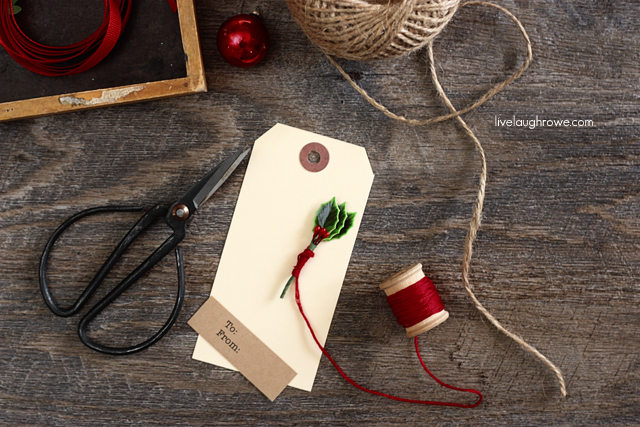 You could easily make some of these using real evergreens or greens from your backyard. There are so many beautiful possibilities! I look forward to using some on my gift packages this year. Happy creating!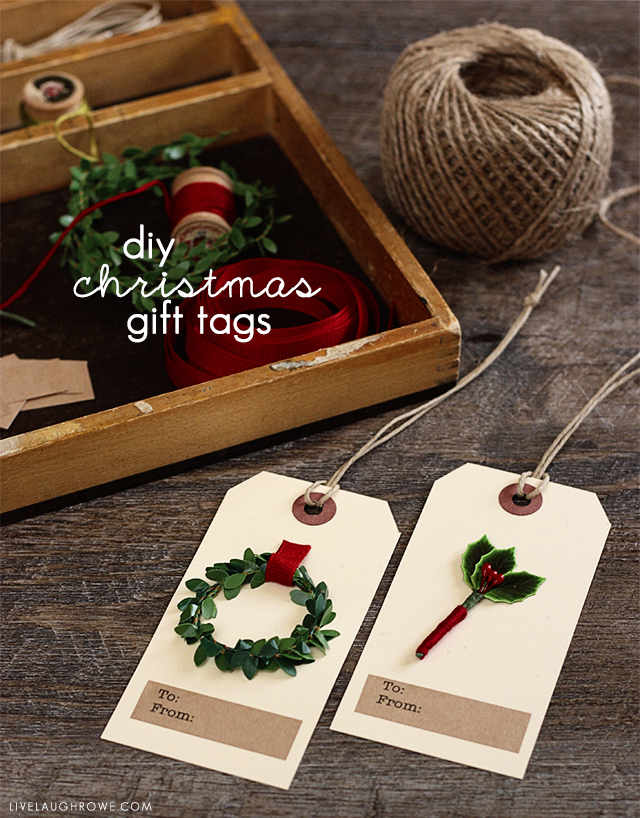 I'd love for you to see the other projects I've shared in my 10 Days of Merry series….



Be sure to visit with me here too:
Facebook | Instagram | Pinterest | Twitter | Google+