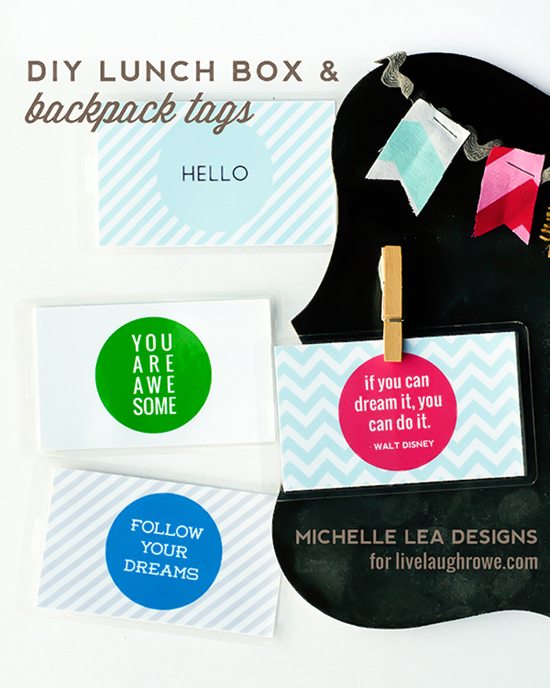 Hello Live Laugh Rowe readers!! I am beyond honored and excited to be sharing my post with you today. I'm Michelle from Michelle Lea Designs. I am a southern girl, currently living in Oklahoma, who loves photography and graphic design. When I'm not chasing around one of the three kids, I'm taking photos of families and working on designs for clients… with a little blogging on the side. I hope that you will stop by and say hi and scroll through some of my past posts.
It is that time here in Oklahoma… the days that Target puts out school supplies and makes my heart sink. This summer has flown by and my daughter has already compiled her school supply list, raided my office and secured all of the necessary items. I wish that I could keep them home longer, but I know that they are excited to see their friends again.
To get your kids ready for the new school year, I have designed four backpack and lunchbox tags with the cutest quotes! There are even a couple that the boys would approve of. These tags are simple to assemble with minimal supplies.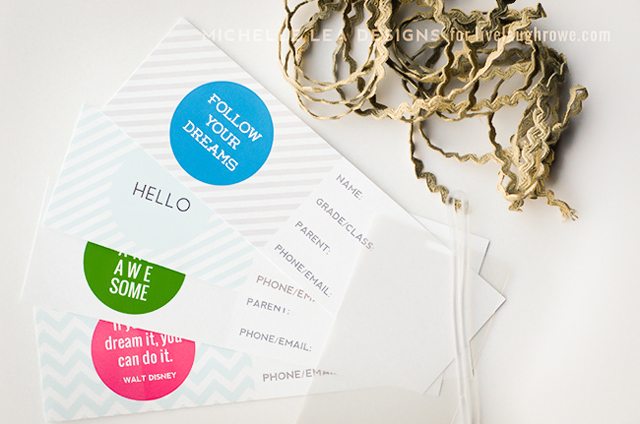 Supplies for Backpack and Lunch Box Tags
Printer and Printer Paper
Scissors or a Paper Cutter
Luggage Tag Laminating Kit*
Optional Coordinating Ribbon or Ric Rac
*There are self-sealing sets and heat sealing sets. You will want the self-sealing set if you do not have a heating machine.
Instructions:
First, download your PDF files and print the pages on fine or best print setting.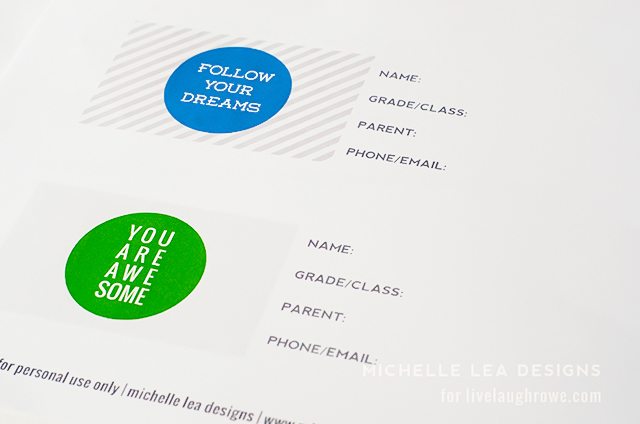 Cut out your tags (with either scissors or a paper cutter) lengthwise. My finished cut out size was 7 1/2″ x 2 1/4″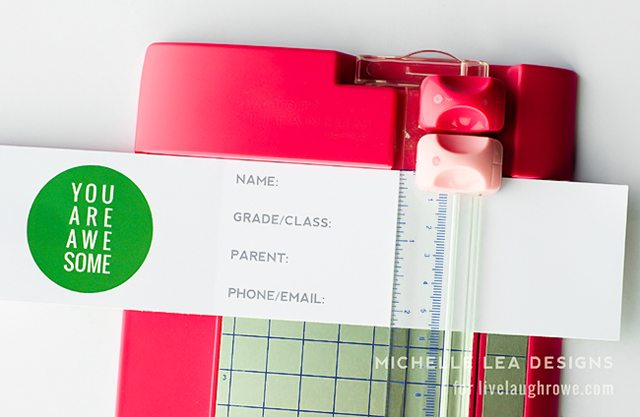 Next, fold the tag in the center so that it now looks like this: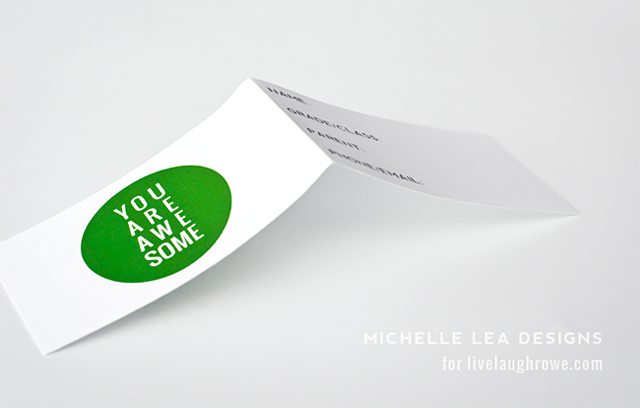 Fill out the appropriate information for your child's name, grade/class, your name, phone and email. Then place the folded tag inside your laminated pouch and seal. If you run it through a heat sealing machine, it is best to do it twice, just in case.
Next, tie a ribbon through the rectangle hole on your tag. You can also use the plastic ring provided with the luggage laminating kit. Attach to your favorite backpack, gym bag, tote bag or lunchbox… and just like that you are completely done!! Wow, wasn't that fast?? You could put a tag on everything in your house during nap time 🙂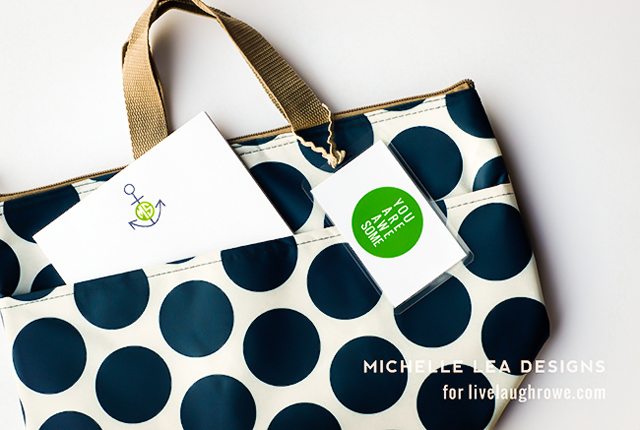 I love the quotes on these tags and I have them attached to my camera bag, beach bag and gym bag. We used to live in Florida…. I am still holding onto the beach bag and the smell of Hawaiian Tropic mixed with the sound of waves crashing.
I hope that you love these tags as much as I do and that you have a wonderful back to school week. I will be crying at the waffle house. It's rough being a mama! Take care and stop by and see me at Michelle Lea Designs. I will be posting a student planner page printable this week to keep those older kids organized this coming year.
Thank you so much to Kelly for inviting me to visit
with her wonderful readers today! It was a blast!
You can also find me hanging out here too!
Pinterest | Instagram | Etsy Shop