Holla! What started as a scary, "What was I thinking?" moment was a HUGE success! Before the #EatFreshChallenge, I'd use fresh ingredients every now and then, but I love-love-loved doing it daily AND with a plan. Fresh Ingredients? Check. Less waste? Check Check. More efficient time in the kitchen? Check-ity Check Check Check. Did I mention huge success?
If you're just joining me on this challenge, be sure to catch up on Week 1 and Week 2. There's still a little time to get in on the fabulous Colavita gift basket giveaway (ended) too!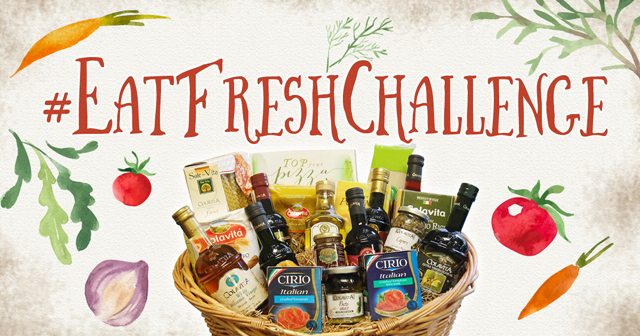 What started with an awesome challenge, and a basket filled with incredible Colavita products has revolutionized my thought process on meal planning and using fresh ingredients! I've always been a fan of Extra Virgin Olive Oil, so that would be the product that got the most use — and the Roasted Garlic Olive Cooking Oil Blend was amazing! An all‐purpose cooking, frying, and salad dressing oil. It has the perfect hint of roasted garlic in a light Canola Oil and Virgin Olive Oil Blend too. Dee-lish!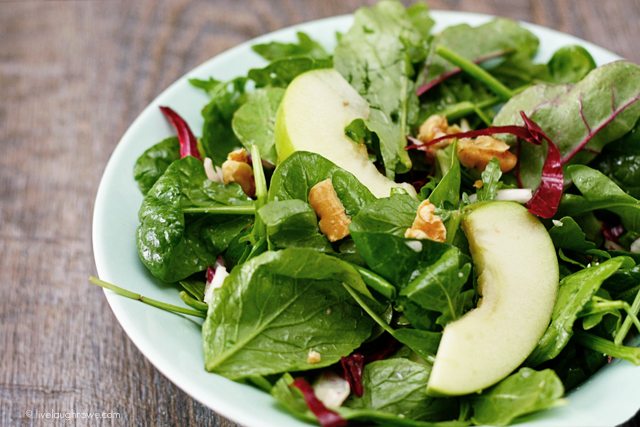 I'll even share the one kitchen tool that I had to dust off a bit — my food chopper. Using fresh cilantro, onions and garlic meant I needed to pull our my handy-dandy food chopper (and a pairing knife or two on occasion).
If I had to pick one of my favorite meals over the past couple of weeks I would have to say it was the Simply Salmon Meal. We've grilled Salmon many times, but this salmon was perfection! Paired with the Buttery Rice and Sautéed Garlic Spinach, it was an orchestra of flavors!
Whether you joined me for the #EatFreshChallenge these past two weeks or not — I hope you'll step outside your comfort zone at some point and give the Cooking Planit app a try! You won't regret it friends!

Be sure to visit with me here too:
Facebook | Instagram | Pinterest | Twitter | Google+
This post is sponsored by Cooking Planit. All opinions are 100% my own. I will never share products with you that I haven't tried or believe in!