Hey-Hey-Hey! Have I got a treat for you… How many of us could use a little extra cash this time of the year? Me, me, me, me, me!! With all the last minute shopping, baking and entertaining, a little extra cash can come in pretty darn handy. Don't you agree?
Wait — you've already finished your shopping, wrappping and baking? Well, you're my hero! Then I guess you get to do a little splurging on yourself. Go buy that new purse or power tool! You totally deserve it!! #fistbump
I've teamed up with a few of my bloggy friends and we're giving one lucky winner $325. Wooooo-Hooooo!!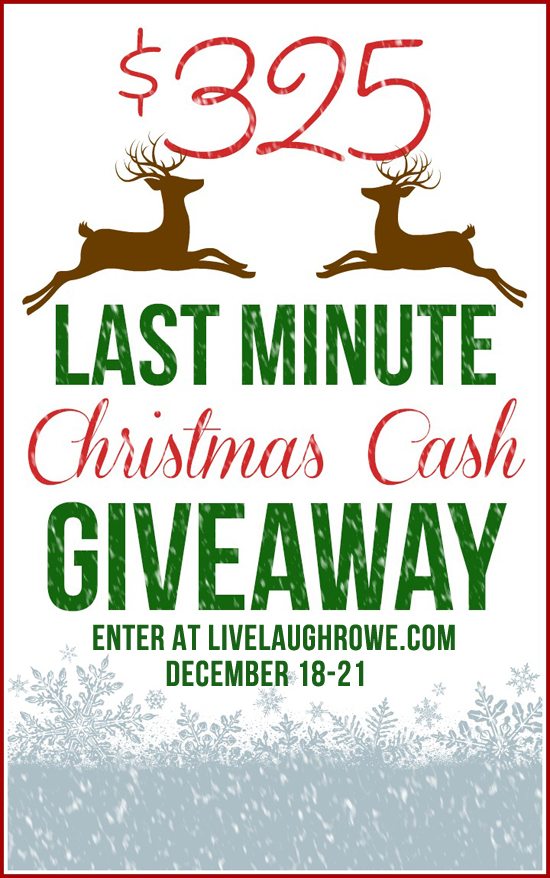 Regardless of your circumstances.
GOOD LUCK!
Please Note: Winner must be 18 years or older and reside within the United States. Money will be sent via Paypal, and the winner MUST have a paypal account (accounts are free, don't worry). Winner will have 24 hours to respond with paypal email address or a new winner will be chosen to give someone else time to receive funds before Christmas, so please check your emails on 12/22! Winner's entry WILL be verified!
Care to stay in the loop? I'd love to have you!
Catch me snapping + sharing pictures over on Instagram.
Subscribe to Updates | Like on Facebook | Follow on Pinteres